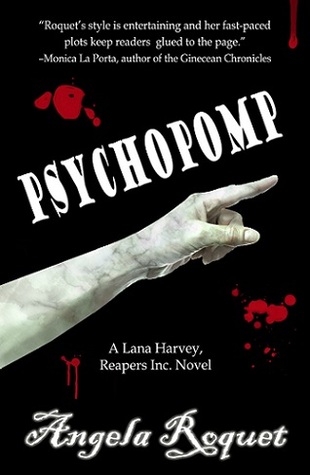 A digital copy of this book was provided to me in exchange for an honest review.
This is the first book I'm reading in the series and after reading what others have had to say, and after having read this book, I'm determined to read them all now. Lana Harvey, the protagonist of the series, seems to have a major fan following here, as does Malik. The book was very captivating and gripping. It combines multiple genres at once - love, paranormal adventures, mythology and of course, the thrill and the action. I loved the book cover which warns us about a grim and foreboding setting in the book. The dark colours and writing add to the effect.
The book revolves around Lana and her special assignment. The story takes us through heart-wrenching emotions, to rebellions, to abduction, all set in a pace that grabs one's interest. Bub is amusing and the narration is pretty enjoyable.
The plot is totally unlike anything I've read so far. The characters are so surprisingly diverse - starting from everyday ones that we can empathise with, to reapers, Gods, demons, souls, and of course the Greek God of Sleep, Hypnos who is the one who gets abducted. At times, I found myself googling up some references and characters - but that, I believe, is because I am new to the series. The story kept progressing briskly and although there were a couple of points that I wished had turned out otherwise, it was a superb read all the same.
I would certainly recommend this book to lovers of fast-paced, multi-genre books that have a touch of paranormal adventure and at the same time soft emotions in them.
My rating for this book: 4.5 stars

Review links
http://simpliread.blogspot.com/2014/11/book-review-psychopomp-by-angela-roquet.html
https://www.goodreads.com/user/show/3703112-roasted-coffee-bean/
http://www.amazon.com/gp/pdp/profile/A1QJZ3D1X3OXDV/ref=cm_cr_pr_pdp